We are as eager to please as we were from day 1, our customers always compliment us on the efficiency & ingenuity of our work.
1ST Aesthetic
Fibroblast Plasma Skin Tightening
Plasma fibroblast therapy is an aesthetic procedure some healthcare providers may offer as an alternative to laser, injections, or surgical therapies to tighten and improve the appearance of skin.
This therapy is fairly new to the facial and cosmetic treatment scene.
Keep reading to find out how it works and how much the procedure will set you back.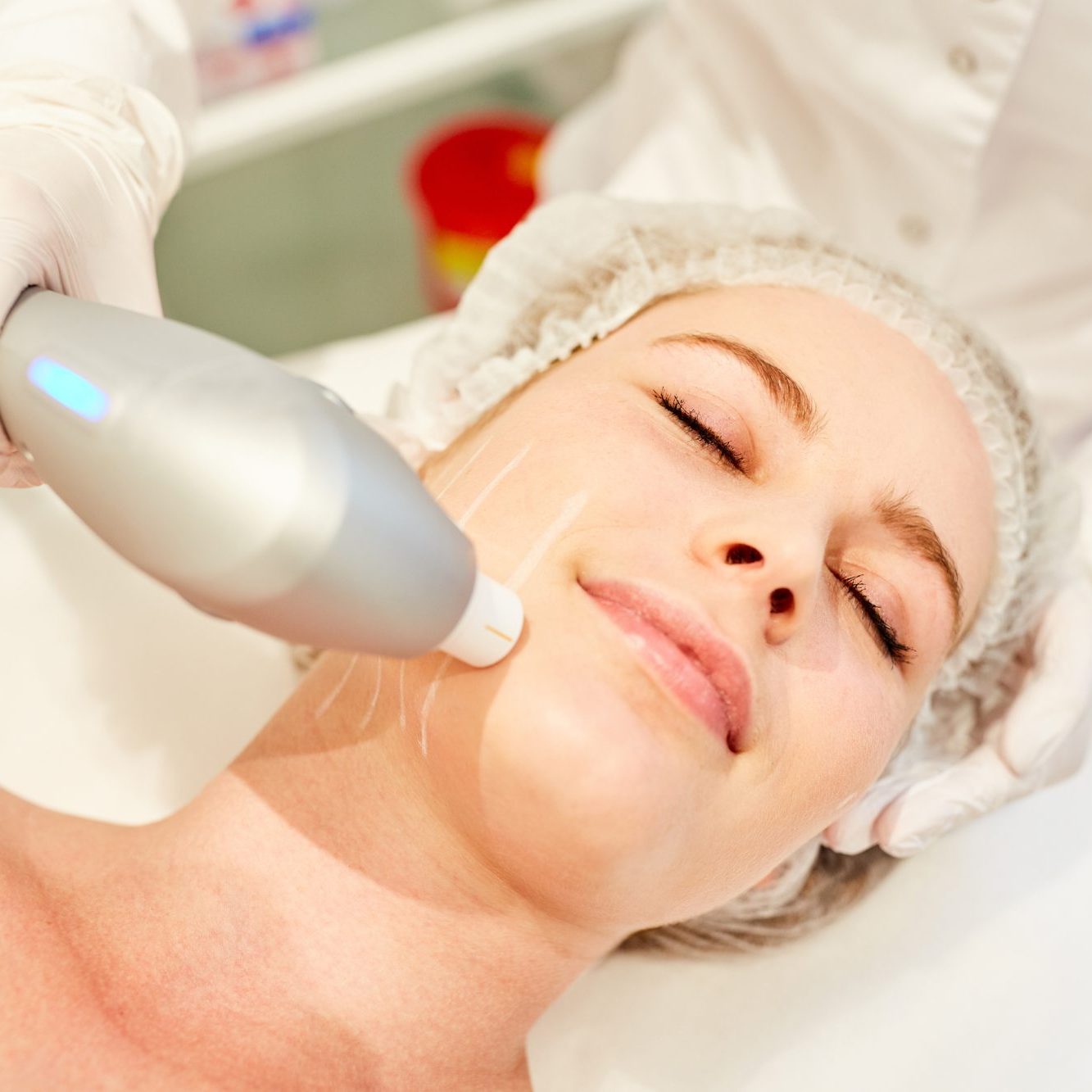 What is plasma fibroblast therapy?
Plasma fibroblast therapy targets fibroblasts. These are collagen– and protein-producing cells in the dermis, the layer of skin just below your outermost skin layer. Fibroblasts play an important role in helping skin wounds heal as well as maintaining skin firmness and tightness.
Plasma fibroblast therapy uses a pen-like device that discharges a high-frequency electric current to small areas of the skin. The plasma tip doesn't directly touch the skin, but instead releases a targeted current just above the skin. The hot current creates small holes, or micro-injuries, in the skin's layer.
According to a 2019 article published in the PMFA journal, the thermal disruption, or heat damage, from plasma fibroblast therapy:
Breaks down proteins in the skin
Encourages tissue regeneration
Stimulates fibroblast activity
Causes tissue contraction (tightening)
Healthcare providers may also call this approach plasma skin resurfacing.
What are the benefits of plasma fibroblast therapy?
Cosmetic specialists may also use plasma fibroblast therapy as an alternative to lip fillers to make the lips look fuller.
Plasma fibroblast therapy is a non-surgical treatment that may be used to treat the following conditions:
1ST Aesthetic
Does it work?
When plasma fibroblast therapy is performed in a safe, controlled environment, it can:
Improve skin texture
Offer mild-to-moderate skin tightening effects
Result in some degree of skin facial contour change
According to a 2014 article published in the journal Clinical, Cosmetic and Investigational Dermatology, the effects are expected to stimulate fibroblast production for up to 1 year after treatment. However, there aren't a lot of studies on plasma fibroblast therapy as it's a relatively new aesthetic procedure.
One small 2007 study used plasma fibroblast therapies on eight participants, Each participant received one full-face treatment every 3 weeks. At the study's conclusion, patients reported a 37% reduction in facial wrinkling and a 68% overall improvement in facial appearance.